J.Smo Releases Mixed Genre Collaboration Project, Purgatory @bunksmuzak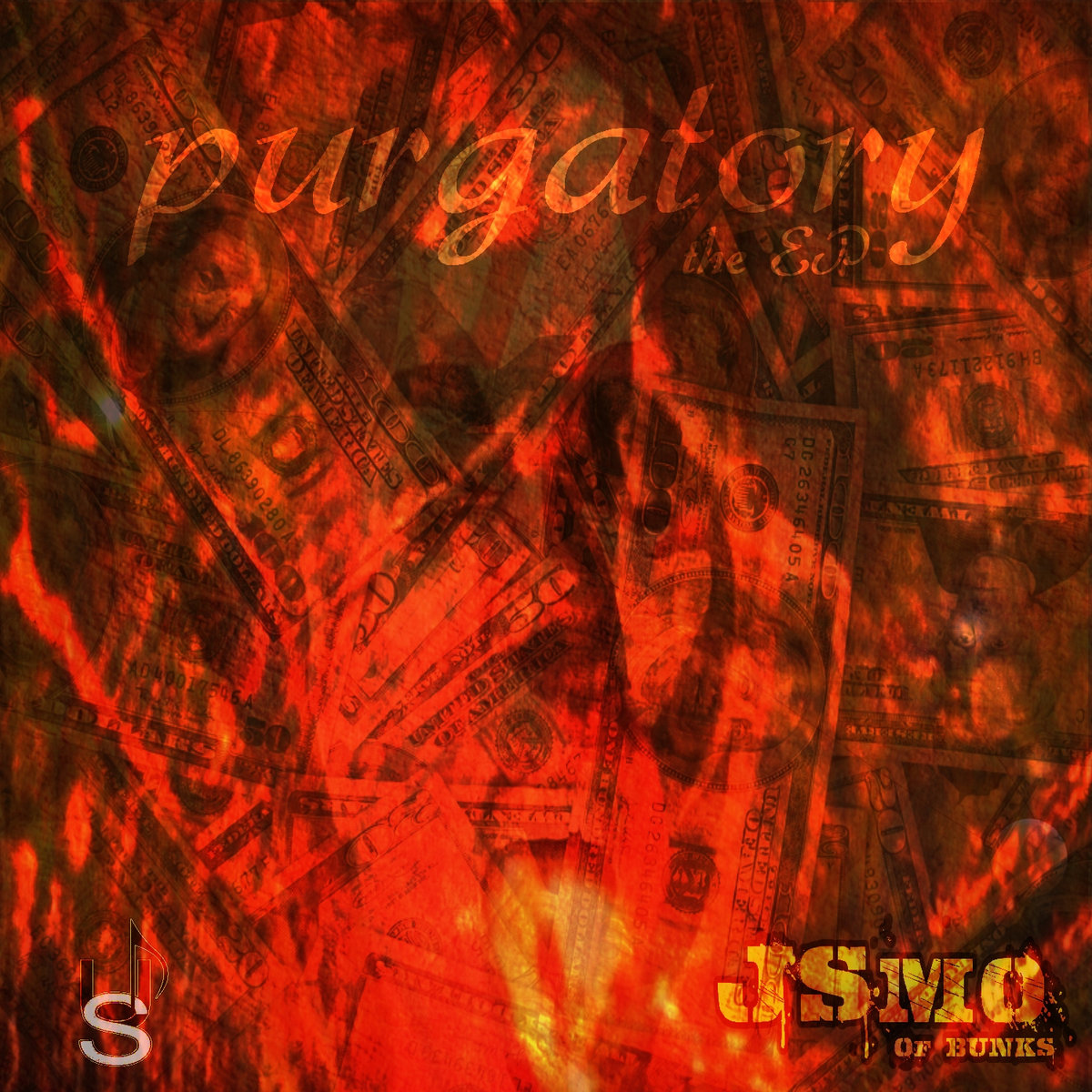 J.Smo of BUNKS has released a Hip Hop founded, mixed genre collaboration project titled Purgatoryfeaturing songwriters and musicians from various genres and locations around the world.
Purgatory is available on Bandcamp. Five of the six songs are streaming on major streaming services. J.Smo is supported by MPC Recording Company and Unlimited Sounds Publishing & Distribution.
I have always wanted to work with a band so the idea of taking music from indie bands and blending them with my production style stems from that desire. As a music blogger, I come in contact with hundreds…thousands of musicians from all over so each of the bands featured on this EP are cats I have reviewed or featured on Middle Tennessee Music.com," states J.Smo.
The lead track Radio Lies is a remix of UK Progressive Rock band Permanent Moods single of the same name. The song also features Bronx emcee Zion Antoni and touches on the effects of minimizing mainstream playlists, the use of entertainment as corporate propaganda, and how these things, filtered by a small group, impact human consumption and behavior.
Forsaken Veteran of the Drug Wars is an updated edition to Australian Folk songwriter and musician Bob Crain's original written decades ago. J.Smo and Bob Crain's approach to the topic of the Drug War comes as a report from the front lines exploring how the war has evolved systematically from the 1960s into the present day.
"Leslie approached me about Chin Up and asked if I could help create a Hip Hop version of her Indie Pop release. I had to say yes!" says J.Smo about his remix of the Canadian songwriter's original. He continues, "The Leslie Rohonczy Band knows how to jam and lay down the groove. My lyrics are intended as an assessment of the current human predicament with encouragement toward a hopeful future. We just have to keep our chins up!"
"Brother Octopus is one of my favorites making music in Canada so when he sent over the instrumental mix for Swim, I couldn't wait to jump on it," J.Smo states about the Electro-Rock collaboration. The song is a journey through an underwater landscape as J.Smo crosses paths with Brother Octopus to encourage us to let go and just keep swimming. Brother Octopus is one of the main forces behind Oak Apple Records based in Edmonton, Alberta, Canada.
Wish You Were is an older song and the first time J.Smo took a song from another band and turned it into a Hip Hop beat. F.M. Down is an alternative rock band based in Eau Claire, Wisconsin. J.Smo sampled and flipped the band's acoustic version of this emotional, reflective song.
The day I went into the studio to record my verse I had just survived a pretty serious car crash..unscratched. I was hit nearly head-on by someone who had fallen asleep at the wheel; fortunately I swerved and they sideswiped me instead. Everyone survived but I ended up throwing out my original verse for this song and recording what you hear on this album. It's a very in-the-moment verse."
Angelo's Breakdown is the oldest song on the EP, recorded in 2006, and represents the first time J.Smo wrote and recorded with live musicians in a studio setting. The music was written at Small Barn Sound by C Bret of Stephenson Rd after witnessing the burning down of a 300 year old log home across the fields from where the studio was located.
After hearing the story and the soundtrack, J.Smo wrote lyrics and had a song recorded within the hour. This song explores the potential mentality of the individual who broke down and set the log cabin into flames.
"Bret has been a long time friend, mentor and partner. We started Middle Tennessee Music.com in 2011 but before that we spent many nights just hanging out in the studio sharing and creating music at Small Barn Sound. It was natural that a song with him be included on this project," J.Smo reflects.
Purgatory is available on Bandcamp. Tracklist below.