Effie - Could You Be EP @effierecords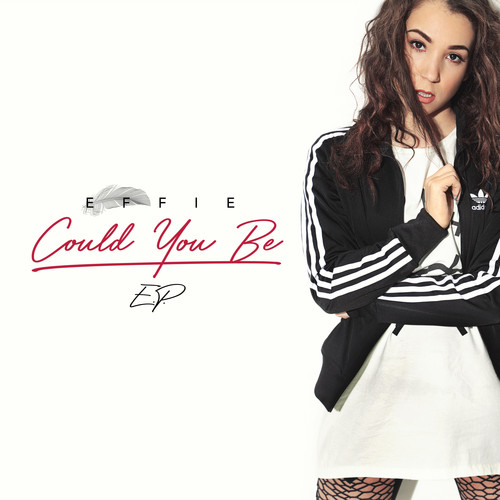 Effie knew from a young age what career she wanted. Age just 11 she asked her parents if she could 'go pro' and signed up with the E Minor Choir. Within just a few years she was being mentored by Lemar, garnering praise from the MOBOs and Radio1 Xtra, but she knew something wasn't quite right with the formula. Still a teenager, she was being shaped by a team rather than following her own creative convictions, so she walked way from the music world until she was ready to return on her own terms.
That moment has arrived. Now in her early twenties, Effie feels fully ready to make that leap she has always known was possible. Having spent the past 18 months developing her own material while working as a featured artist on releases for FOOR (Gravity / Everything You Need / So Good / Running Away / Connection), Dots Per Inch (Sparks and Flashes), Effie has been been enjoying finding her voice alongside some of the industry's leading lights.
Having worked heavily with Ghetts, who invited Effie to join him for his 2014 tour, she featured as the vocalist on These Words, which is featured on his live album. Currently working with Ghetts and Rude Kid, writing and recording material for his forthcoming release. Her, a collaboration with O'D, was released earlier this year and saw Effie praised by TheFourOhFive for her 'smooth and sultry vocals'.
While collaborations with Toyboy and Robin and Knoxa are still having their finishing touches added to them, Effie is ready to relaunch her solo career with self-penned single Pressure.
Boasting the soul of Kwabs, the innovation of FKA Twigs and the vocal dexterity of Jessie Ware, Pressure is an honest representation of Effie's intentions as an artist. A fusion of r'n'b, soul and electro, Pressure manages to be simultaneously polished and raw. Written at a point of emotional catharsis, it is elegantly constructed and powerfully delivered.
Having taken to the festival circuit last summer for shows at Soundclash, Isle of Wight, Mutiny, Royal Ascot Tea Party and Common People Festival, Effie is excited to take her solo show on the road to showcase her new material later this year.
Effie Could You Be - EP