@VinnyKnucks Tha Night Hawks (Charles Herron & Vinny Knuckles) "Dusty Crates & Empty Clips" @djwizdom
Check out the new release from the Night Hawks It's straight new era golden age hip hop. Hard beats straight spitting. Similar to Slaughterhouse or Boot Camp Click type ish. If you been listening to rap for more than 10 years you will love this. This represents what you see as hip hop. Very well production.
A couple of features used well on the album
Favorite song Pop A Cap
There single Party Yall is a nice track remind of old school house party. I don't see it fitting into radio or club tracks so i don't know if it will do what as single should. But I love the track. The beat is hype The Hook is funky it does imprint the name of the group to you.
Love the group
Check out the album let me know your favorite track
Don't forget where you get the best underground music Death Chamberz Music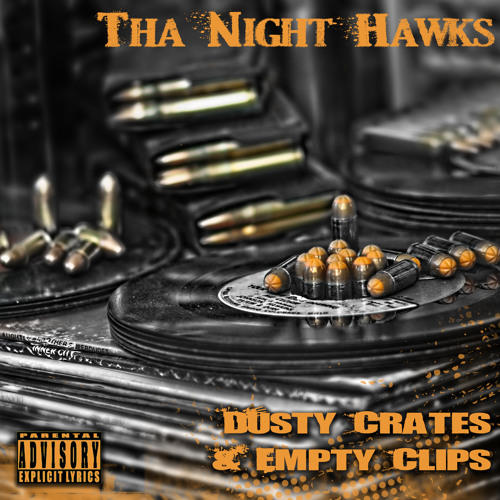 Dusty Crates & Empty Clips was released at all online retailers on 12/9/13. Tha Night Hawks consist of an emcee/producer duo hailing from Charlotte, NC with roots in the Bronx & Philly. All songs were produced by Vinny Knuckles and Charles Herron (Tha Night Hawks). Features include Sonny Cheeba (of Camp Lo), Joe Grizzly (Big TReal from 9th Wonder's Dream Merchant), Kil Ripkin (The Coalescence) and more...Tha Night Hawks combine samples & the raw hip hop energy that brings the 90's to mind. This is the 2nd release from the duo.
Twitter:@VinnyKnucks FB: Vinny Knuckles