Dj ILL WILL presents " Reality vs Expectations " by Chris jones ( Queens NY) Reloaded
checked out the track and it's a hot track. If you are into that hard beat real rap type ish you will love this. Some straight east coast hip hop . Allot of sample usages which I personally love.
Don't forget where you get the best music and follow on twitter
@deathchamberz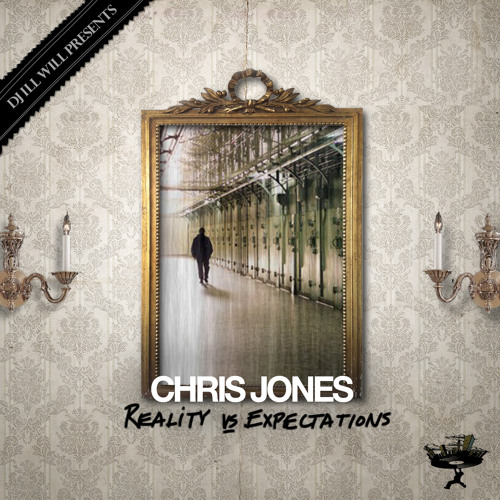 Christopher (Chris) Jones (
http://www.irockwitchrisjones.com/
) is a Hip-Hop artist from Queensbridge, NY, a neighborhood known for producing some of the most famous artists in the world such as Nas, Mobb Deep and Tragedy. In 2010, he successfully began his road to stardom by releasing his first mix tape,
Creative Control
which was hosted by the acclaimed DJ Mick Boogie. It not only made a splash in the underground music world, thus surpassing industry expectations, but mainstream outlets such as
Source
Magazine also titled Chris as one of the top "hot up and coming rappers."
Chris started his career at a young age by watching people from his famed neighborhood such as Nas and Mobb Deep reach global music success. Though he was still only listening and creating lyrics as a hobby at this time, he realized his "dream" of doing what he loved, sharing his life experiences but at the same time never forgetting his roots, could actually become a reality. He eventually developed his own signature style by combining and intermixing the sounds from his role models, Jay-Z, Lil Wayne, Kanye, Diddy and Fabolous, just to name a few. In fact, this is what sets him apart from other artist hopefuls. He is a lyricist who is able to switch styles like chameleons who changes colors. His music has many faces where it appeals to all individuals, from strugglers to hustlers to playboys and even to women.
And like his role models, instead of focusing his music on money, drugs and women, Chris aspires be a performer who tells his story through music. He stays true to his belief as his DJ Mick Boogie hosted mix tape, Creative Control, does just that. The title itself was created as a representation to hip-hop and its growth. Over time, he felt that hip-hop had been watered down to the point where artists were not talking about their true experiences. Therefore, Creative Control was a statement to the industry saying that he had complete power on what was on it.
Because at the end of the day, Chris will never forget where he came from and he will always appreciate his roots.
" reality vs expectations "
https://soundcloud.com/chrisjones4104-1/sets/reality-vs-expectations-hosted