@TheRealAGE7 Say Hiii To The World (Prod. By Relta)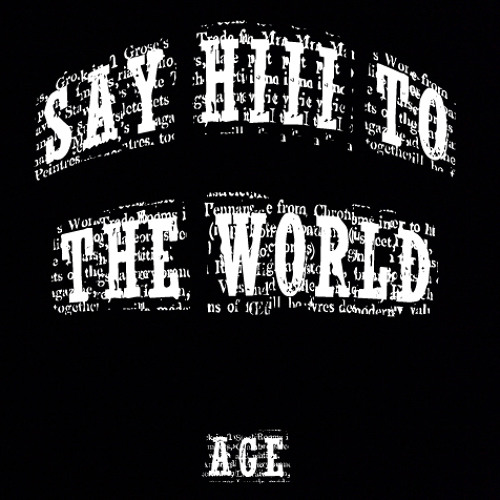 First single off my upcoming mixtape Feel The Understanding. Beat is produced by Relta.
Bio
Adrijan "AGE" Lubura was born on July 25, 1990 in Sarajevo, Bosnia. He moved to the United States in 1997. AGE resides in Denver, Colorado. He picked up a passion for rapping in 2010. It started out as a hobby but turned into something he would do for the rest of his life. He has a passion for hip-hop that is evident any time you hear him rap. He has released six projects during his early career. His debut mixtape was titled "Listen, Listen Up". He followed that project up with a mixtape titled "Life's Music". In 2012 he dropped "Intellectual Intercourse Vol. 1" which was a collabo album with Colorado rapper Xsavier. In the beginning of 2013 AGE & Xsavier opened Switchboard Studios (SBS), which is an independent studio and record label. In June 2013 AGE released his new mixtape CUTS. In August 2013 AGE released his 2nd collab mixtape with artist Xsavier titiled "Intellectual Intercourse Vol. 2". To kick off 2014 he released his new mixtape "Been Weiiird Since I Looked In The Mirror" and it was received well by fans. He is also planning his next release "Feel The Understanding" which is due out in April. AGE has a distinct hunger in his voice that is appealing to listeners. He hopes to spread his message to listeners all around the world and impact lives in a positive way.