Death Chamberz Music Interview J. Sosa @IamJonathanSosa
Death Chamberz Music Interview J. Sosa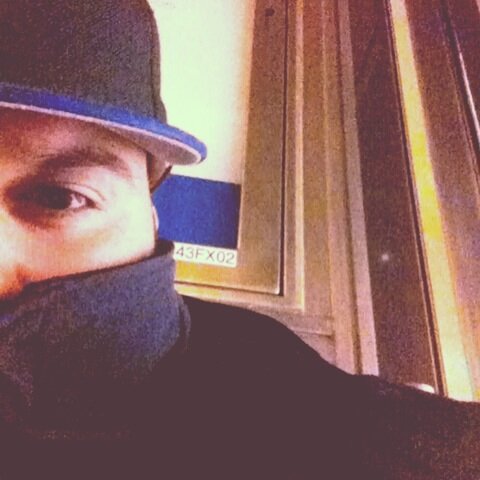 1: How did you get your name?
Joell Ortiz said it best, "My real name my rap shit! Straight up nigga, no made up nigga..."
2: What inspired you to become an artist?
I've been around music my entire life, so me becoming an artist wasn't ever really a stretch of the imagination. My pops was a DJ, my godfather plays percussion, and I had a bunch of cousins who tried their hands in becoming rappers, so deep down inside I always knew that my career would have something to do with music.
3: When and how did you start? and have you created any records yet? Or mixtapes?
I've always had a way with words, even as a child. So I started off writing short stories in school, and that eventually evolved into me writing music. Now that I'm looking back, I've been rhyming for about 18 years....As far as records go, I've ghost written a couple of records that have seen radio airplay, but as an artist I've only released 2 mixtapes "Fool's Gold" and "Leakshore Drive".
4: What's your favorite thing to do when you aren't writing/producing/playing?
I'm a huge basketball fanatic, so you can usually find me at MSG wiping my tears away after the #KnicksTape unravels lol
5: Who are your musical inspirations?
I've always had a tremendous amount of respect for Jay-z, Nas and Big Pun. I'm a fan of Jay-z's ability to continuously reinvent himself album after album. I'm a fan of Nas' story telling, and his extraordinary concepts. With songs like "I gave you power" and "rewind", he really solidifies his spot as the GOAT...at least in my mind. And Pun just put words together effortlessly. Many artists try to duplicate his complex rhyme schemes, but there will only ever be 1 Big Pun! May he rest in peace...
6: What kind of music do you listen to today?
Honestly I listen to a little bit of everything, so it really depends on my mood. Lately I've been listening to a bunch of neo soul music. No better music to vibe to then the Erykah Badus and the Jill Scotts of the world
7: What surprises can we find in your music collection?
Believe it or not, I went out and copped the soundtrack to "The Great Gatsby". I enjoyed the way they tried to emulate the Jazz age with a hip-hop twist. Shit was definitely different to say the least...
8: Today's music is about collaborations, what rapper would you love to work with on a project?
It's tough to say just because I feel like good music is based on a feeling. There's nothing worse then 2 artists with absolutely no in-studio chemistry coming together to do a project that sounds forced. But for the sake of answering your question, I'm gonna have to lean towards Isaiah Rashad
9: What do you think your listeners will get out of your music?
My listeners are getting a first hand look into my life as I've seen it through my eyes. To know my music really is to know me...
10: What do you hope to do with your music?
As an artist all I want to do is be heard. When it's all said and done, I want to be mentioned in the discussions with the Biggies and the Pacs, and have a legacy that lives through my music long after I'm gone.
11: Where do you see the generation heading?
Hip-hop is in a better place then it was a few years ago. The fans really dictate the trends in the industry though. So if bullshit continues to sell, then bullshit will continue to be made...
12: Is there any advice you'd like to give young aspiring artist?
Stay true to yourself and your craft. Don't jump at the first opportunity to sign! Really put in the work necessary to establish a fan base, and gain leverage as an artist long before you walk into any exec's office. These labels need YOU way more then you need them.
13: What projects should we be on the lookout for in the near future?
I'm working on an untitled EP right now with Pro Club producer JustMelv, if all goes well the fans should have that sometime late first quarter. Other then that, I'll be sure to release some visuals and big name features along the way....Stay Tuned!
14: Any Shout Outs? I
'd like to give a shout out to the whole Alkatraxx team, my engineer Kyzer Soze, super producer JustMelv, The Rookies, Kortni Sean, Carl Martin, XV, Sketch, and my La Familia bredren Eastwick Dre & R-a....Jersey, we here now!
Follow me on twitter/IG:
@IamJonathanSosa