Real Hip Hop Still Exists feat. Kola Rai (prod. by Sloppy Joe)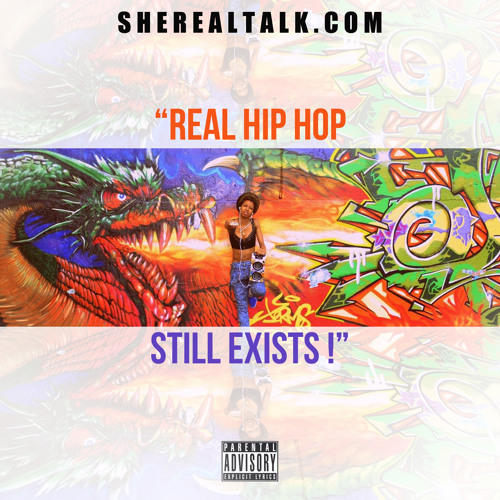 ecently She Real teamed up with battle legend Loaded Lux for a new track entitled "New York". Now She Real's back with her upcoming mixtape's self titled single "Real Hip Hop Still Exists!"
She Real is truly a Hip Hop Emcee!
Just ask the crowd. Offstage She Real is actually a pretty laid back quiet
person, but onstage She Real unleashes this monstrous beauty of a beast
that can turn any audience into She Real lovers.

She Real spits with a vengeance. Her concepts range from thoughts of
imperfection, to the everyday struggles of life, to the power one possess
with faith. She can get cocky too, with captivating lyrics she believes demands Hip Hop's respect. She has appeared as a guest on Shade 45 Sway In The Morning Show. She has opened up for Tone Trump, Juelz Santana, Styles P.and Tierra Marie. She has won countless competitions around NYC including "Faces In The Crowd" at S.O.B.'s and is currently on two college tours: The Deans List College Tour and the No Boys Allowed College Tour. She Real has also appeared in Hip Hop Weekly magazine. Her third mixtape entitled "My Times Coming" was released on January 1, 2014. Her most recent collaboration with Battle Legend Loaded Lux for her new track "New York", has caught the attention of many blogs including SwayUnviverse.com She Real is a force to be reckoned with, and believe me her name speaks for itself.