Wizdom Mriminthere - Animal Party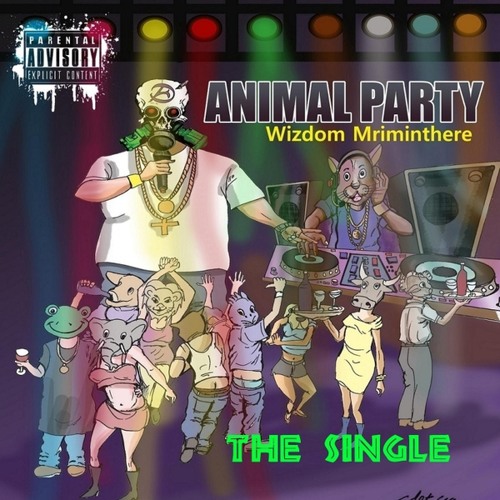 Animal Party is the lead track for the new summer smash album Titled 'Animal Party'. On it Wizdom Mriminthere drops bars over a viscous Joey Cutless Beat. The wordplay paints a picture of the inner animal that is in all of us when we party. This is a must have for all party DJ's and Fans.
Wizdom Mriminthere born and raised in jersey.He's seen ups and downs. Growing up rite outside of one of America's murder capital's. His life experiences have fueled his pen to take you on a ride of emotions From the party to the cypher Wizdom will deliver what you been waiting to hear. Everything's from the heart the way Hip Hop is supposed to be.