@TylerCKeys @JaaeKash @JakeGoesDigital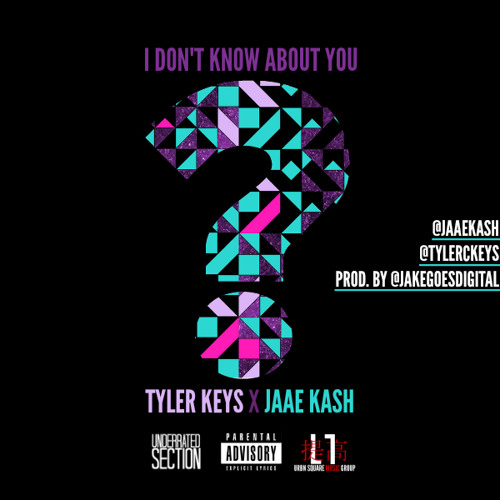 Underrated Section presents recording artist, Tyler Keys, new single "I Don't Know About You" featuring Jaae Kash.
Reaching out to producer, Jake, Tyler Keys scores another successful record and releases it to the masses today.
Hitting over 1,000 plays with his previous single "Is It Worth It" via Soundcloud and Youtube, Tyler decides to go farther than he did before with this new track entitled "I Don't Know About You".