@T2GhettoHippie @281NeKo @Trakksounds "Blowed"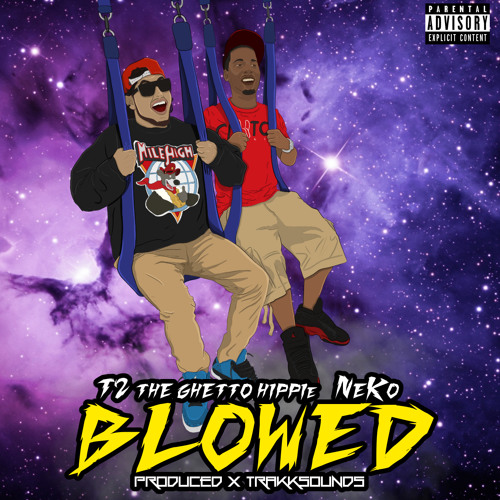 Inspired by 420, T2 x NeKo light up and celebrate with a bouncy stoner anthem produced by T
rakksounds.
"Blowed" has T2 pulling NeKo out of his element, bringing him aboard a Cloud Ride for a sky high adventure. Comical, melodic, and engaging..."Blowed" is sure to be a big hit with cannabis connoisseurs for years to come.
Blowed - T2 x NeKo, Produced by Trakksounds