Quique's Rebellion [El Terrible Strikes Back] @EBSMuzik @quiqueebsmuzik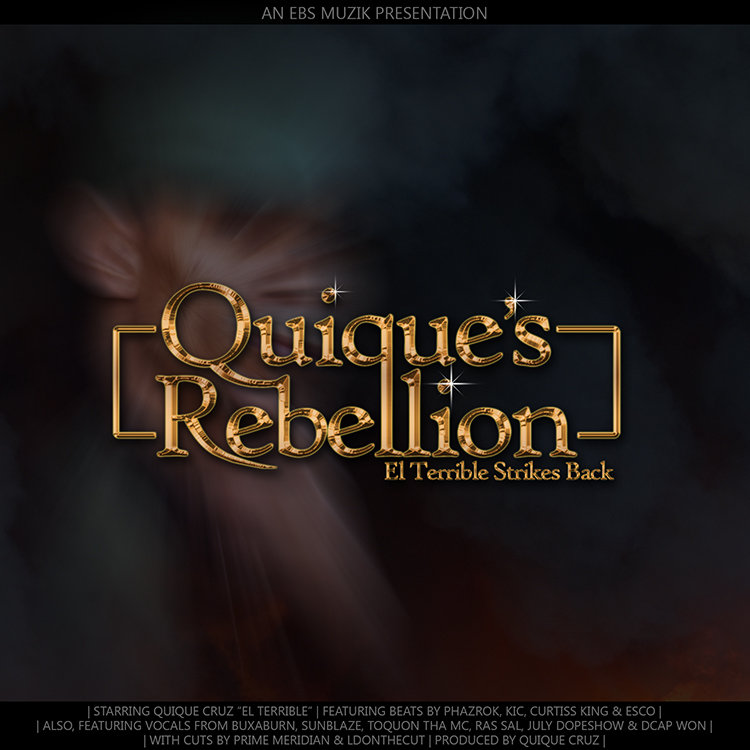 Quique Cruz (originally from NYC and now residing in S. Cali) teamed up with his partner, Prime Meridian, to bring you some more of that Joint Chiefs rawness... "Nuthin Like..." by Quique Cruz "El Terrible"! Cuz there's nothing like that old golden era Hip Hop music... and this joint right here PROVES IT! Another bangin' beat provided by the extraordinary KIC (prod. cred. Masta Ace & eMC)!
HARD BEATS AND HARD RHYMES... THAT'S IT!
Like Quique Cruz on Facebook:
Like EBS Multi-Media on Facebook
Bandcamp -
EBS Multi-Media on Facebook -