BLKSUNCHILD—Poison Apple (prod. JWT) @BLKSUNCHILD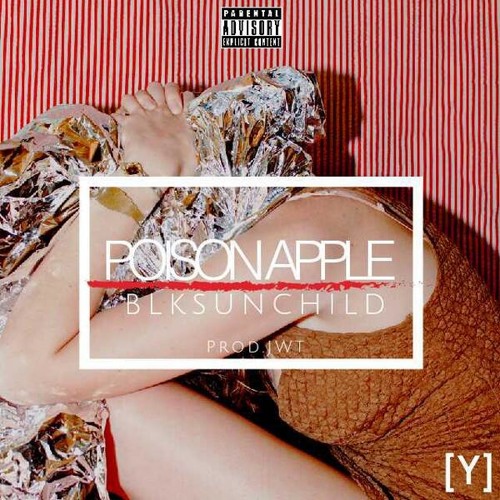 BLKSUNCHILD's new song Poison Apple (produced by JWT) is an introspective cut that delves into the thoughts of BLK as he breaks off from what diminishes (or poisons) his life and mind.
A little High off the Lows and a little Low off the Highs. 'BLKSUNCHILD' is an unsigned artist born September 22,1991 that represents the innovation of the Golden Age. BLK focuses on the vibe of the music rather than lyrical capacity or anything else, for that matter. Born in the EastSide of Cleveland, Ohio, and later in his life moving to Nashville Tennessee-then to Brooklyn NY- he displays a odd sense of vulnerability and culture in his vibe-enthused melodies and lyrics. In late 2012 after a trip from California, he became affiliated with the Tennessee hiphop collective, The HOUSE (Including Isaiah Rashad, Rikki Blu, Michael Davinci, and Kev Adams.) later in winter of 2013, he founded and established his brand "CUZIMBLK" in NYC along with the art collective [ thecreativehours ]. Influenced by Neo-Soul, Jazz, Blues, Electronic, Punk, and a few other genres, it's easy to understand where his oceanic sound comes from. BLK fully believes in his "organic grind", even saying that he won't "fake the funk" or "cut corners for anyone". With an ecclectic nature and eccentric persona, BLK notes that "life isn't all that serious, all the time" and displays this in his sounds of life. This artist puts it all out there when he records, stating that "I'm different because no one lives my life and that's exactly what I put in my art. I hope that people can relate and if not, I hope they can learn from me & my mistakes that I share with no embarrasment or regret."