@breezeembalm - Fresh Pepper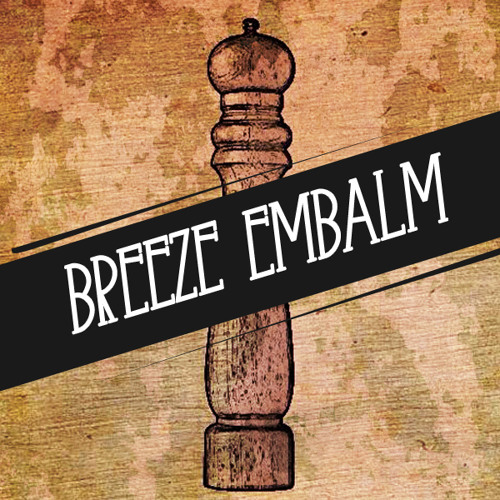 I've been in a zone that has culminated into my upcoming mix tape "Embalming Fluid" that will drop soon. I don't want the good people to wait for good music so I have decided to liberate this track "Fresh Pepper".(note: Fresh Pepper will not appear on the mix tape)
"I want to make music that makes other say, 'damn, I wish I thought of that'" Bronx rapper Breeze Embalm released his first solo project 'The ceremony of Nadir'. This EP is a lyrical adventure with songs like 'My people' a tribute to all of his closest friends, that has won him the John Lennon songwriting grand prize in the hip hop category with lines like "Once you crumble paper it can never be perfect, but you can still draw something so beautiful".
Hip Hop wasn't a given in the life of Breeze Embalm. Growing up in a house hold full of actors and actresses, his first love was film. "When your watching a movie, your not thinking its fake, that world becomes your world for that hour and a half", he went on to study the creation of film. The mind set gained from this helps Breeze Embalm tell detailed and vivid stories that suck you in.
As well as winning song writing awards Breeze Embalm was selected to play in 2010′s Brooklyn Hip Hop festival sponsored by Yume. Red Bull soundstage has also taken notice as their expert Louis Vito selected him as one of his top hip hop artists on the entire site.
Breeze Embalm is preparing to release his follow up project "Embalming Fluid" and capitalize on the momentum. This mix-tape features Blu, one of the most respected names in the independent music scene. Expect Breeze Embalm to make a lot of waves this year.
- See more at: http://breezeembalm.com/bio/#sthash.dwVvEg7y.dpuf