Uspire – Shadows In The Night @EmceeUspire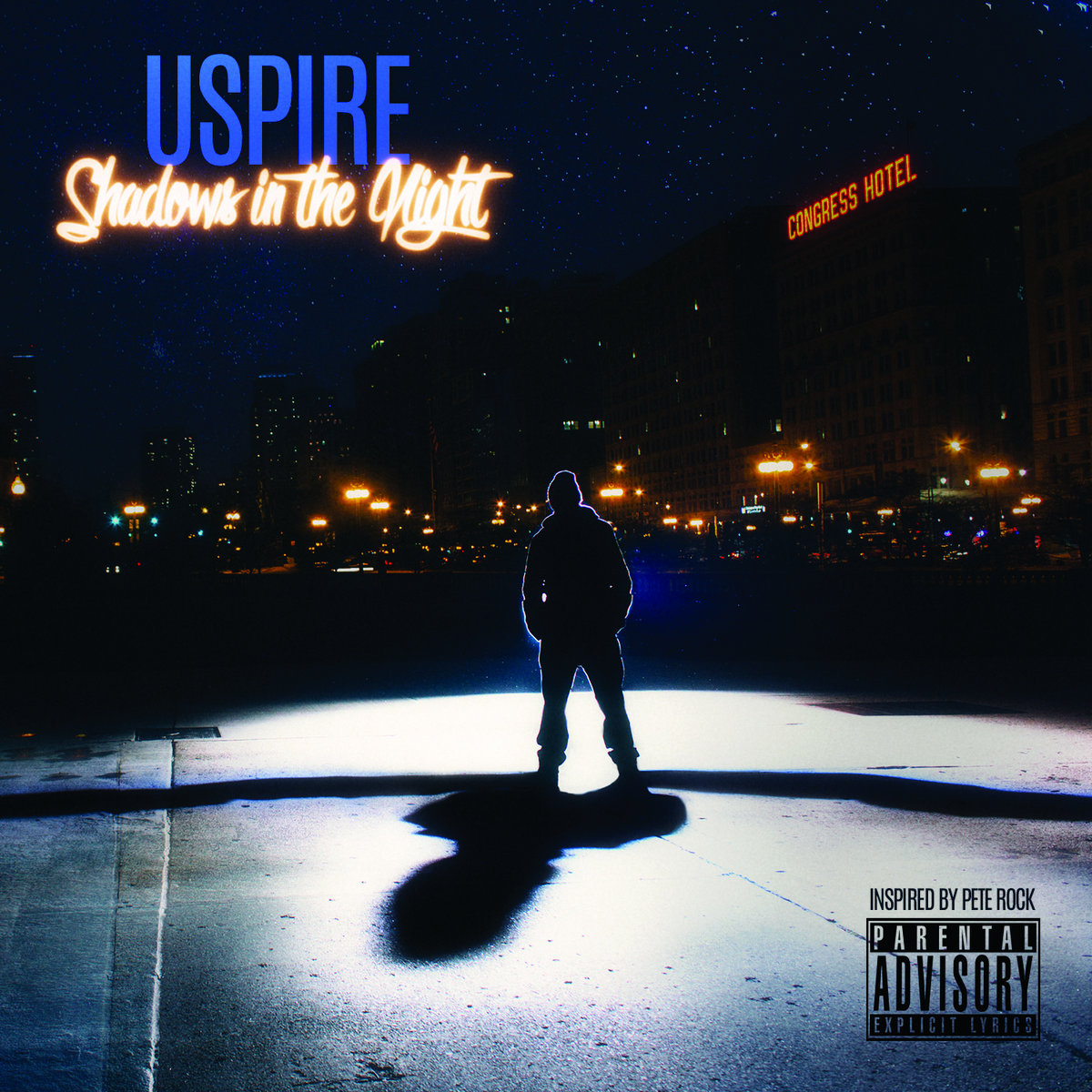 Chicago-based emcee, Uspire, delivers his first solo work, Shadows In The Night, a conceptual-based project dealing in the sharp realities of life. Backed by top notch instrumentals from the legendary Pete Rock, Uspire takes you on a winding journey through varying levels of pain and misfortune. In the hour of darkness, he provides a source of light in an ambitious attempt to revive souls and restore faith in humanity. While creating a paradigm shift within the mind, he invites the listener to re-examine past experiences and see them from a new perspective.
With the number of great artists who have passed within the last year, Uspire wanted to show his appreciation and pay tribute to one of hip hop's living legends, none other than Pete Rock.
Anyone wishing to support Shadows In The Night, can do so by spreading the word and purchasing PeteStrumentals, Soul Survivor, Mecca & The Soul Brother, The Main Ingredient, or any other classic material from Pete Rock. Respect the legends.
Written & Recorded by: Uspire
Features: Add-2 (Track 13), Sohjé (Tracks 10, 14)
Instrumentals: Pete Rock
Mixed & Mastered by: Albert Romero
Album Artwork: Domi V
Additional Links