@BeneficenceReal featuring @INSpectahDECKWU (of Wu-Tang Clan) & @DJROBSWIFT "Digital Warfare" (PROD. BY BEN HEDIBI) @ILLADRENALINE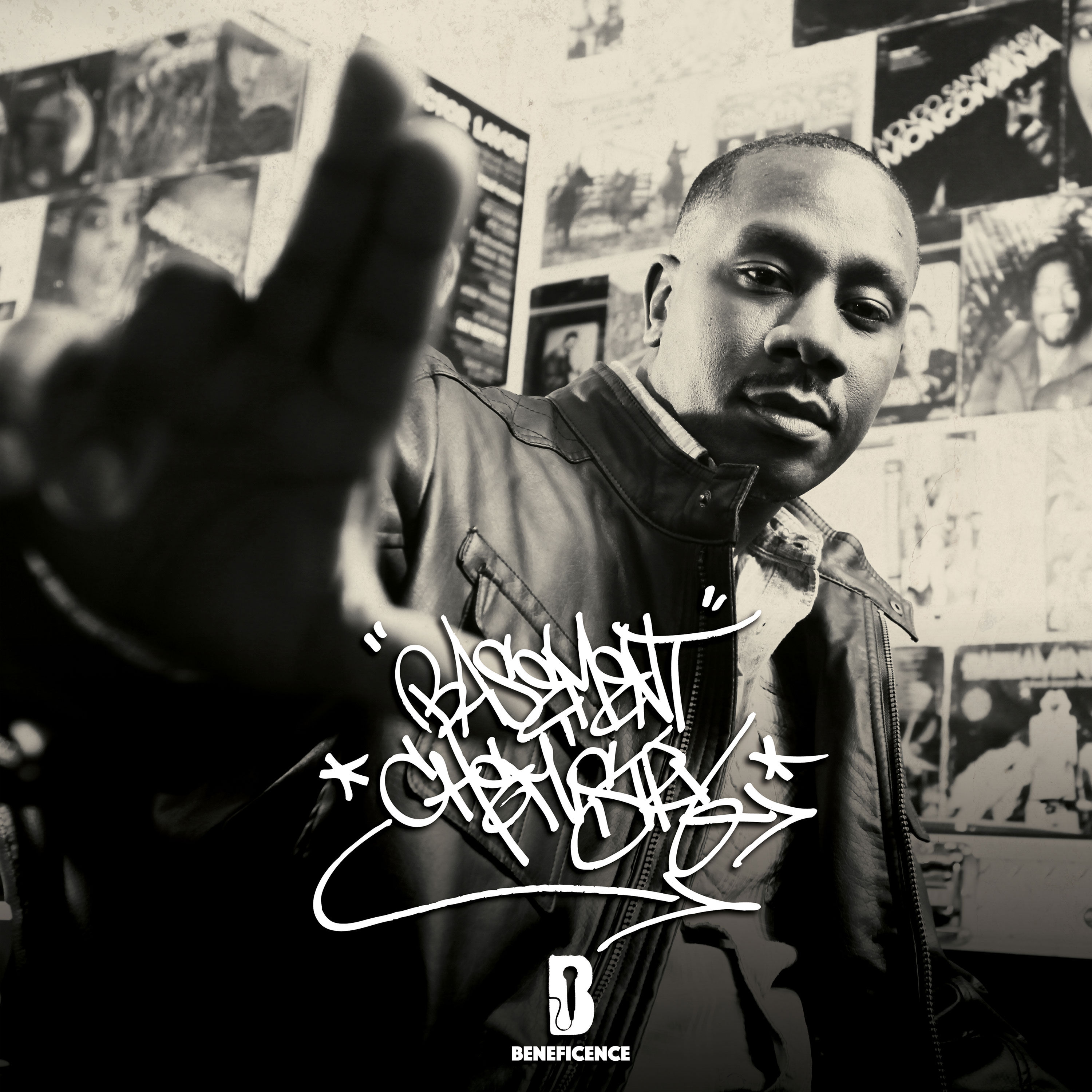 After dropping subterranean classics with Sidewalk Science and Concrete Soul, Brick City veteran Beneficence is back with a new album, Basement Chemistry; which will be released on

1-29-2016

via Ill Adrenaline Records.
Armed with the true sounds of the golden era, Benef drops rejuvenated flows and shares mics with hip-hop's elite lyricists on Basement Chemistry, including Inspectah Deck, Masta Ace, MC Eiht, El Da Sensei, AG, Dres and Chubb Rock among others. Once again the Artifacts affiliate traps the listener into slick, thought provoking rhymes backed by hard hitting yet soulful production from DJ Spinna, Da Beatminerz, Confidence and L'Orange.
The album's formula stays true to the game, official boom-bap, with obscure samples and intricate cuts; which the albums first video, "Digital Warfare" featuring Inspectah Deck more then verifies.
featuring INSPECTAH DECK (of Wu-Tang Clan) & DJ ROB SWIFT
"Digital Warfare"
First video off Beneficence's new album "Basement Chemistry", scheduled to drop

January 29

on Ill Adrenaline Records. Album available on CD/2LP/cassette/digital.