Oshaun Ovature *Vevo*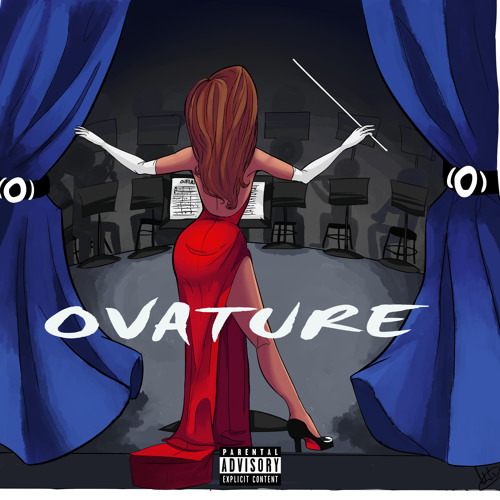 Directed by: Danny Snow at Sunset6
Co-Starring Ciroc girl Alexus Turner and special appearances by singer songwriter Staasia Daniels, recording artist Haley Small and Xpress aka Dj. X.p of GSXmusic.
Oshaun
Hiphop Recording Artist/ Song Writer/ Actor
"In Case you didn't know Everything OShauN"
When it comes to music and the definition of hiphop recording artist Oshaun is bringing that nostalgic feeling of the 90's infused with the new wave sounds of today. The end result: music without borders. It says how it feels, why it feels it and when it feels it. Unapologetic to the music critics, Oshaun is gearing up to release a series of music and visuals to accompany his fourthcoming L.P "EverythingO". Music has always been the core foundation of Oshaun's existence. From his early child hood years he was introduced to music at the age of 5 learning to play the piano. Born by a Jamaican woman and a Nigerian father Oshaun prides himself on having the motherland and the island culture instilled into his life. Which he draws from in many of his songs, his creative process and the choices of sounds in his music
Oshaun started his journey into hiphop through beat boxing. He loved the sound and the idea of creating a beat with his mouth which was a skill he already had but it was the exercise of expressing how one felt to a beat and a voice that was 'easy' on the ear that grabbed his attention and the attention of his peers in his early years of high school.
As music became the life source of Oshaun's daily activities participating in every single talent show and showcase in grade school and high school the art form of acting became an essential tool to his dreams of becoming an overall entertainer as well. He graduated Brock University in the Performing Arts performing in many productions in the Niagara Region. He was able to experience both and give back to the community at the same time by being casted within a production company called "Mixed Company Theatre" who put on a show called "Diss." In this show he was able to not only act but rap and beat box to thousands of high schools students all across the GTA, Hamilton and Niagara Region. He is in love with acting but his passion his core is music.
When it comes to previous works from the up and coming emcee from Toronto his previous work called the "Book of Ohshawn" mixtape he goes over industry beats from some of his favorite artist in hiphop, rnb and a few originals by his producer/labelmate Xpress. Two of Oshauns' most successful visuals to date is a track entitled "The Situation" directed by JT Customatic and more recently "Ovature" by Danny Snow which has appeared on a variety of blog sites such as ThisisWalder.com, CityonmyBack, PeaceMagazine, TorontoRappers Naijahhiphop.com, OmniTV, Jack Thriller.com and others.
Oshaun is gearing up for his first L.P "EverythingO" and he promises that it will reflect everything he feels hiphop music has earned the right to be; fun, reflective, emotional, unapologetic, young fresh, introspective and the art of story telling all in one. "Why should my music cater to only one or two type of people? I'm a young man who has gone through a lot of things but I m still learning about life, my mistakes, my joys, my pains should and will be experienced while listening to "EverythingO".
Oshaun takes pride when it comes to stepping on that stage and what you can expect from him is nothing short of high octane, energy filled, passion as he truly leaves it all on the floor for the audience to pick up the remaining pieces of his musical soul.