Death Chamberz Music Interview Andrew Holder The Black Sheep
Death Chamberz Music Interview Andrew Holder The Black Sheep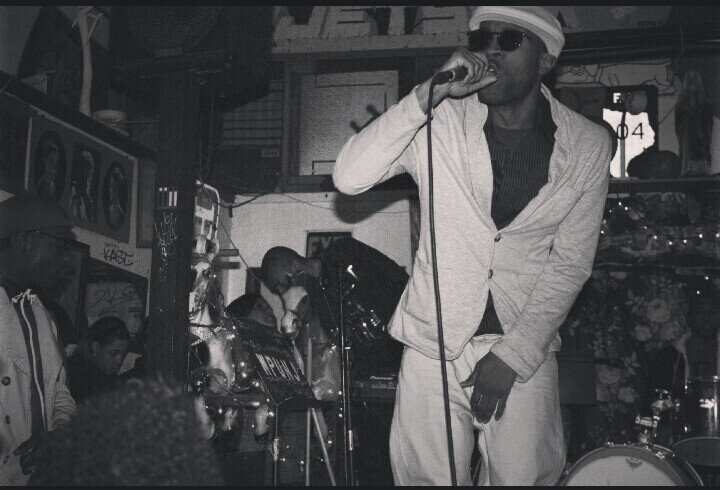 1.
How did you get your name?
My middle name is Andrew and Holder is my Mother's last name
2.
What inspired you to become a artist?
Growing up in New York listening to albums like Life After Death, In my lifetime vol.1, Makaveli, and it was written developed me into my foundation as an artist
3.
When and how did you start?
And have you created any records yet? or mixtape?
I started writing at an early age, because my older cousins was into making music. My first mixtape is The Black Sheep of June of 2013.
4.
What's your favorite thing to do when you aren't writing/producing/playing etc?
My favorite thing to do is read and research. Go to hip hop shows to interact with people.
5.
Who are your musical inspirations?
My musical inspirations would be: Tupac, Nas, Jay Z, Notorious BIG, Bob Marley, John Lennon, Prince, Michael Jackson, my cousins, Ray Charles, Stevie wonder, DMX Jimi Hendrix, Kanye.
6.
What kind of music do you listen to today?
Music I listen to: Rap, r&b, jazz, funk, rock.
7.
What surprises would we find in your music collection?
I wouldn't know!!! Music is Music!
8.
Todays music is about collaborations what "hot" rapper out now, you would love to work with on a project?
The only artists I would love to work with is Nas, J Cole, the old Jay Z, and Kanye.
9.
What do you think your listeners will get out of your music?
The passion I have for my music and change of the day to day struggles in ghetto
10.
What do you hope to do with your music?
To reach the masses of the ghetto!
11.
Where do you see the generation heading?
The more revolutionary leaders we have the better the generation
12.
Is there any advice you'd like to give to young aspiring artist ?
I'll give them the same advice I give to myself: be your own greatest, stay true and work hard. Don't give up!
13.
What projects should we be on the lookout for in the near future?
Very soon.. Title I wouldn't say but this Year fourth quarter! Crunch time!
14. Yeah shout out to The Holder Fam, F.I.R.M, The Ghetto and Death Chambers