@ogxbt Brandon Thomas - CREEZMUZIK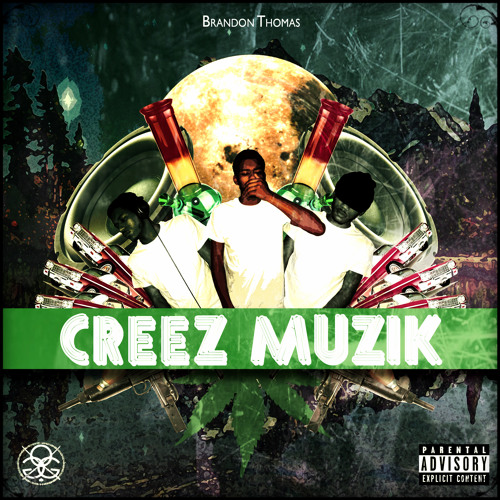 Brandon Thomas drops his second official album release CREEZMUZIK on his 19th birthday! Enjoy this project and pass it on. Go To Iambrandonthomas.com for more CREEZ!
new artist out of Atlanta by the name of Brandon Thomas. He's a 19 year old artist influenced by the likes of Roy Ayers, Three Six Mafia,Nas,Pink Floyd and many more. Brandon decided to celebrate his 19th birthday by putting together a free mixtape for people to enjoy.
CREEZMUZIK
is Brandon's second project and features the members of his OGG Collective,Quentin Miller and many more. The mixtape was produced and engineered by Brandon him self, and he describes it as a mirage of 808's and creez flows about the importance of time and plays as the background music to the party life and the struggles of a young artist coming up in Atlanta. When he's not making his own music he's also known for engineering for artist like Two9,Zeus Trappin and many more of the new acts on the Atlanta scene. Please take a listen when you can and thank you if you consider it for posting. You can follow Brandon on twitter
@ogxbt
and check for more updates on his site at
iambrandonthomas.com