DeathChamberzMusic Interview Jaiy Bradie @jaiybradienow
Death Chamberz Music
Interview
Jaiy Bradie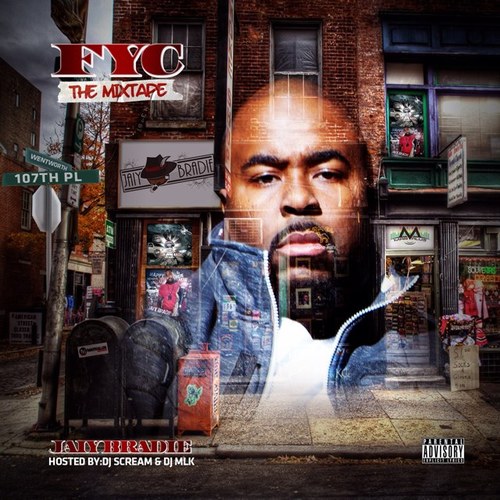 1.
How did you get your name?
2.
What inspired you to become a artist?
Playing around in the Army
3.
When and how did you start?
I started in 2004 but got serious in 2009
And have you created any records yet?
Yes i got a singles with 2chainz and Maino and my Mixtape FYC2 DROPS

APRIL 14TH
4.
What's your favorite thing to do when you aren't writing/producing/playing etc?
I BREED DOGS, American Bullies and English Bulldogs
5.
Who are your musical inspirations?
2pac, Jay'z, Drake, 50 cent
6.
What kind of music do you listen to today?
Besides myself i listen to alot of R&B
7.
What surprises would we find in your music collection?
Not really suprises i just like good music
8.
Todays music is about collaborations what "hot" rapper out now, you would love to work with on a project?
Features are over rated if you asked me i feel like i can hold my own against any artist signed or unsigned it doesnt make sense to do songs with artists who want help you push or cosign what you paid them for.. jmo
9.
What do you think your listeners will get out of your music?
fresh spitta with alot of women problems
10.
What do you hope to do with your music?
would like to see my music on a global level
11.
Where do you see the generation heading?
Its scary honestly i hate to say but the generation seems lost
12. Is there any advice you'd like to give to young aspiring artist ?
Keep pushin even when they tell u No
13.
What projects should we be on the lookout for in the near future?
MAKIN IT MAG FOR THE HOOK UP