@Teddy_Roxpin Miley Cyrus - Wrecking Ball (ROXPIN RMX) Check it out @MileyCyrus
Check out the remix from Teddy Roxpin. Definatly taking that whole EDM/ Trap Musik to a different level.
This would tear up the club. The bass line on this is banging.
I love remix that really fit the beat like it can be a released tune.
My suggestion is sending this too Miley Cyrus people
Don't forget where you get the best underground music Death Chamberz Music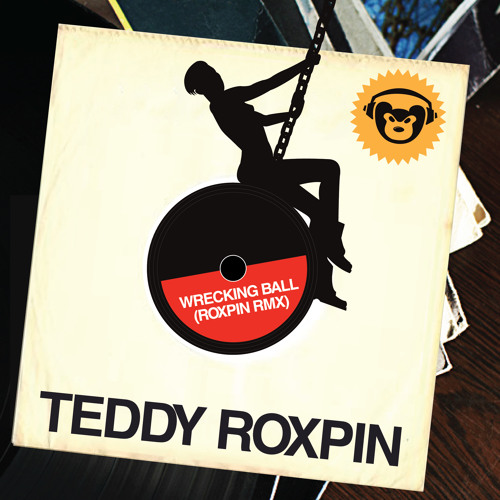 Fresh off his recent record
"Earth"
with
Mac Miller
and
Future
,
ROXPIN
is kicking off 2014 with a massive 808-heavy remix of
Miley Cyrus - Wreckingball.
Teddy Roxpin is the alias of 21 year old Boston based producer Teddy Rosenthal. With a vintage sound reminiscent of hip-hop's golden era, Roxpin has managed to forge an identity of his own in a day and age where true hip-hop music is few and far between. With a style as diverse as the records he chooses to sample, whether it be funk, rock, jazz, soul or 80's electro, Roxpin's ear for music and undeniable likability are quickly making him one of hip-hop's biggest rising stars behind the boards.
Teddy's already made a name for himself in the underground Boston hip-hop scene, landing three placements on Apathy's "Wanna Snuggle?" and completing a handful of tracks with local mainstays including artists Special Teamz (Slaine, Edo.G, & Jaysaun), The Camp, Krumbsnatcha, and XL of the Kreators. Having already completed four full length mixtapes of his own, and co-producing several other albums from Boston locals, Teddy seems to be well on his way to success. With several big projects in the works, including a placement on Chris Webby's recent mixtape and a handful of tracks with Pittsburgh up-and-comer Mac Miller, Teddy Roxpin is sure to be a household name in the next couple of months. Don't sleep!!!