@StampieMajor
Check out the new release from Stampie Major. Straight radio tracks on the vibes. Production is really big
with
he commercial appeal. Very good delivery on the track Kind of reminds me of TI
The mix on the vocals could be louder and clearer to hear
Loved the hook on "All you talk about "
Don't forget where you get the best underground music Death Chamberz Music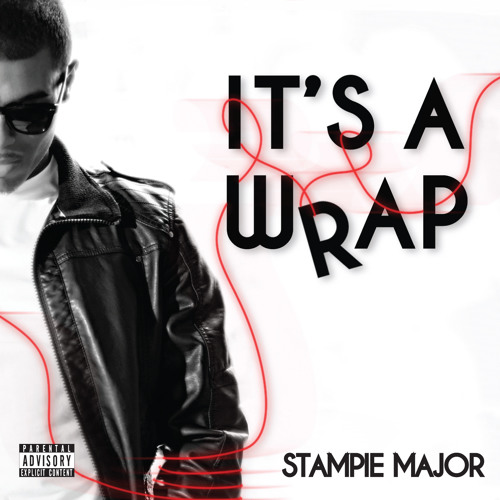 South London based multi-talented artist 'Stampie Major' is preparing to release his latest singles,
following a critically acclaimed 2013 which saw him recognised by music industry giants such as
MTV, Urban Development and the MOBOs.
'Stampie Major', a UK singer, rapper and producer who has made a powerful impression on
the urban music scene, is preparing to release of his latest single 'Infinity & Beyond' and the
simultaneous release of his latest video 'Signs' which demonstrates and showcases the depth of
talent and level of musical skill the artist has to offer within the disciplines and genres of his music.
The new single 'Infinity & Beyond' will be released on the 3rd of March 2014, with a pre-release
available from Monday the 10th of Feb 2014. The brand new single and visuals presents a blend
of smooth lyrics and vocal ability that sets 'Stampie Major' apart from the typical UK rapper and
singer. Making an impact on the UK music market, 'Stampie Major' offers a new and unique
direction, being both a talented rapper and accomplished vocal artist.
'Stampie Major' commented "Music to me is a place I go to let all my emotions flow, express
through the artistry of lyrics and musical compositions."
Catching the attention of MTV's 'Artists' platform, 'Stampie Major' has gained acclaim,
being mentioned on high profile and influential music industry website sites such as Urban
Development, MOBOs and GRMDaily and has quickly become accepted as one of the freshest and
finest new urban talents to emerge from the UK.
Inspired by artists such as Timberland, Keri Hilson, Brandy and Lauren Hill, 'Stampie Major' will
be launching his single 'Infinity & Beyond' through a variety of digital distribution stores including
Itunes, Amazon and Google Play, while 'Signs' will be distributed for broadcast to a variety of
music TV stations, complete with a high-definition professionally produced music video.
To find out more about the UK's freshest up and coming urban talent, please visit the official
website at http://www.stampiemajor.com or for press enquiries, contact the artist's management
team using the details shown at the top of this release.
Twitter:@StampieMajor
Website:
www.stampiemajor.com