PRAGMATIC THEORY PRESENTS FORCES WITHIN THE FRAMEWORK @Rhythm22music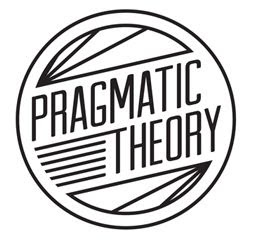 PRAGMATIC THEORY PRESENTS
FORCES WITHIN THE FRAMEWORK
Pragmatic Theory, in conjunction with Rhythm 22 an underground culture and music blog, starts off 2014 with an emcee album filled with such acts as UK's Melanin 9 aka M9, Essa (formerly known asYoungun), The Doppelgangaz, Pseudo Slang, TASK1ne, Stik Figa & more!
We'd also like to shout out Sir Froderick, beat maker & artist, for our cover art. We appreciate all angles that come into making our projects a success from the tracks, artwork, supporters, & listeners...without none of this would be possible.
Please join us in continuing to reach out and share our compilation and if you like what you hear, please feel free to check out the rest of our free compilations with such artists as
B. Lewis
,
Ackryte
,
Ta-ku
,
iLLingsworth
,
Miles Bonny
,
Dudley Perkins
,
Twit One
,
Bugseed
& many more...
We are greatly appreciative for your time and support in helping us spread the movement behind the Pragmatic Theory collective. Thank You!
With that, we invite you to listen, share, & download our latest Pragmatic Theory release!
Album Audio Preview