@Lumpz The Weekly Wordplay Freesteeze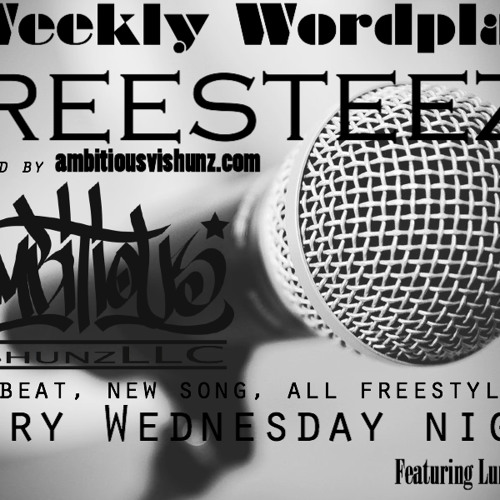 his weeks episode of The Weekly Wordplay Freesteeze features another new beat and freestyle exclusively for the Hip Hop junkie who wants raw, unadulterated lyrical content. Lumpz One! displays a smooth straight forward approach of his freestyle this week, and shows us true original freestyle lyricism.
With 20 episodes planned for recording, we intend on delivering a new jam every week. Always a new beat, and always freestyle. Some weeks may have video footage attached soon as well. So please, keep helping us share this weekly internet exclusive with the Hip Hop junkies of the internet world.
The link for Episode 2:
http://soundcloud.com/lumpz-one/episode-2
Website:
http://ambitiousvishunz.com
Facebook:
http://facebook.com/LumpzOne
Twitter: @Lumpz