Lady "E" Releases New Single "Oh Hell Yes" @ladyeverything
Check out the new track from female MC Lade E. Again ya know that I'm in love with female rappers
1st Beat is nice with rock inspiration
Great hook and energy on the track.
Flow pretty good Lyrical it's lacking it's more of that club booty popping type tracks
Don't forget where you get the best underground music Death Chamberz Music
Please follow on twitter
@deathchamberz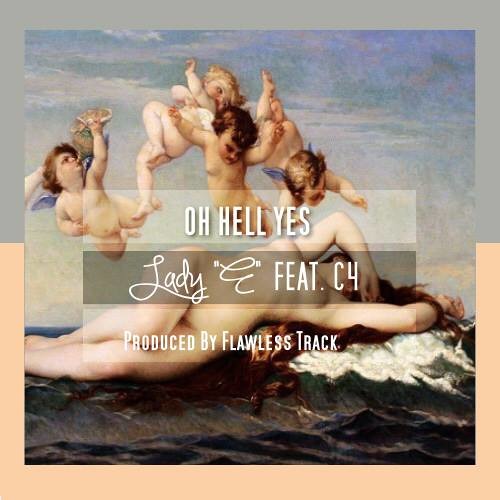 Lady "E" starts the year off with a bang with her first single released of the Penthouse 87 LP "Oh Hell Yes". "E" explains how you ain't seen nothing yet if you think she's doing it big now. Oh Hell Yes featured a dynamic collaboration with Nanny Gang Entertainment rapper C4. The pop/ Hip-Hop track was produced by Wale's producer Flawless Track. Oh Hell Yes this song will be the ladies spring/summer anthem.
Lady "E" is more then just a rapper she is a leader. Alone side her rap career for over 13 years she is a internet radio host of her own show Ease Dropping, volunteers and a motivational speaker. Residing in the small city of Joliet doesn't stop Lady "E" s big dreams of being a mobile and providing jobs and support to her community. She is all the elements of Hip-Hop plus the future. The "E" in her name stands for Everything she believes she can do anything with faith and love.