@GianniLee @ParisArtelli @LadyLowlandOWO
Check out the new track Lose Yourself
Gianni Lee x Paris Artelli x Tracee Owo
Alec Burnrigh
The first thing that catches your attention is the production that mixes hip hop EDM and rock somehow seamlessly to come together with a great track.
Don't forget where you get the best underground music Death Chamberz Music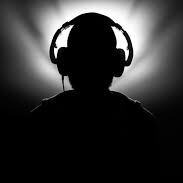 Gianni Lee x Paris Artelli x Tracee Owo - Lose Yourself feat. Alec Burnright
After successful and eye opening trips to Atlanta , Georgia. Producer / Clothing Designer Gianni Lee returns to Los Angeles to link up with long time collaborator Paris Artelli on a new dance track titled "
Lose Yourself
", featuring vocal assistance from Tracee Owo – an emerging singer living in New York City.
Check out ABR's "Trophies"
video
.
The Man With Faux Pas
(more conscious tr▲p music) drops
3.15.14
.