Death Chamberz Music Interview Leeb Burton @REALLEEBBURTON.
Death Chamberz Music Interview Leeb Burton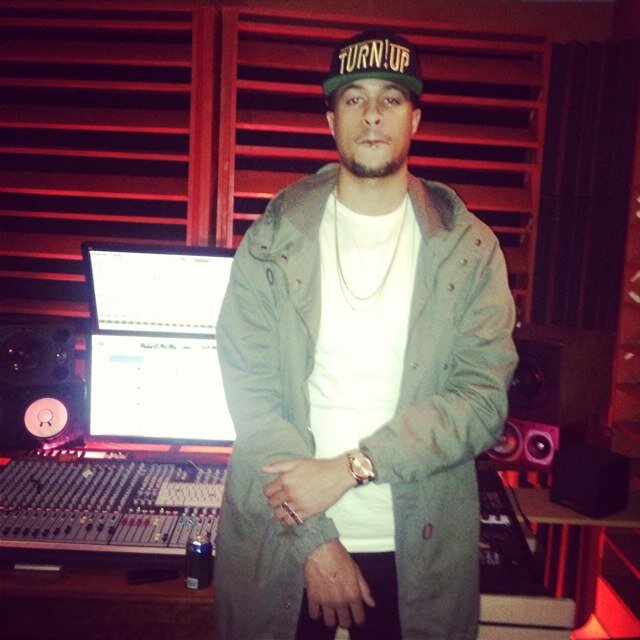 1.
How did you get your name?
Well my name is Cyleb (pronounced Kha-

leeb

)

Burton

, so growing up everybody always called me

Leeb

anyway, and my Mom always calls me Cy so I figured I just save that for her and keep it

Leeb

Burton

to be honest.
2.
What inspired you to become an artist?
Kind of was just something I always played around with growing up but never took it seriously because I always hooped and ball kept me really busy. I always kept a book near though, I had plenty of raps I never did anything with and me and my friends would rap over instrumentals for hours back in the day so its always been something right there and after a while I finally picked it up seriously.
3.
When and how did you start?
And have you created any records yet? Or mixtape?
I would say I started writing back in middle school, 6th or 7th grade, you know back of the class or cafeteria with your friends. But I really started taking it serious just in 2012 when my partner and I started Reality Records Inc. And yes, my first Mixtape "Reality Revenge" was just released Jan. 1, 2013. You can find that on datpiff or on my official YouTube channel. I'm already working on my next one and plan to be releasing the top of fall
4.
What's your favorite thing to do when you aren't writing/producing/playing etc?
The last couple months I been really trying to hit the gym hard to get ready for my upcoming tour kicking off late Feb, but besides that I'm def. a big movie buff! Love watching all movies that expand my mind or even just some funny shit with my friends. As far as my day-to-day things just like doing some average shit though, shopping, going out, and eating some dope ass meals …o yea and of course I love smoking lol but who doesn't!
5.
Who are your musical inspirations?
A couple years ago I def. couldn't have answered this shit but I would have to go with Tupac for a lot of different reasons but the biggest one would have to be how real he was to the game and himself. We rarely see artist talking about some real shit now a days. Pac tried to help the generation and all we do is bring it down but we know how that story goes.
6.
What kind of music do you listen to today?
When I'm in the club I'm always waiting for a Mustard track to come on lol No matter who on it I no its gone make you wanna move lol he got all the juice right now! But outside of the club I like listen to a lot of different hip hop artist. I would say Fab getting the most play from me right now though.
7.
Today's music is about collaborations what "
hot" rapper out now, you would love to work with on a project?
Being that I'm in the bay I would love to do a track with E40. When I first got out here I didn't know how much of an influence he had on the bay's roots of music. And being that I'm from Philly I would love to do a track wit Meek. Besides those guys just anybody who ready to work and put together some dope shit. Its not always about looking for the next big hit, I like to put a lot of dope shit together that people can sit back and pick a part opposed to just no meaning but a dope beat.
8.
What do you think your listeners will get out of your music?
First and foremost I think they will get a lot of Facts lol music is missing that. But I try and give my fans some truth to our existence. Not to force them to believe in anything but help them to figure out themselves. We don't have a relationship with ourselves anymore; everything is what somebody else is doing. The more we can focus on ourselves the better this generation would be.
9.
What do you hope to do with your music?
I just hope to inspire! No matter what that means. I def. want to be able to call it my fulltime job one day so I can put more and more time into it but if that never happens I just want that 1 person to be moved by it one way or another. And if you can do that then my music makes a difference.
10.
What projects should we be on the lookout for in the near future?
Def. Check out my new mixtape "Reality Revenge" which you can find on Datpiff.com, sound cloud or my YouTube. And also look for me on the California Love tour alongside John Hart, LoveRance, Jinsu, and ParisCimone kicking off Feb 19th in WA. You can always catch me on Twitter and Instagram also @REALLEEBBURTON.