@CynicalMindedMD @FOUR_IN @dkingIO "The Lone Wolf Project"
Check out new album from D Hype and Cynical Minded.
1st of loved the conciousness in his rhymes. He has decided he will be speaking reality in his music. Gets very deep lyrical from religion to politics and life in general. I listened to the production and you can hear the Wu-tang similarites in sound. This is some underground NY Hip hop at it's finest
Loved the homage to old school styles
Don't forget where you get the best underground music Death Chamberz Music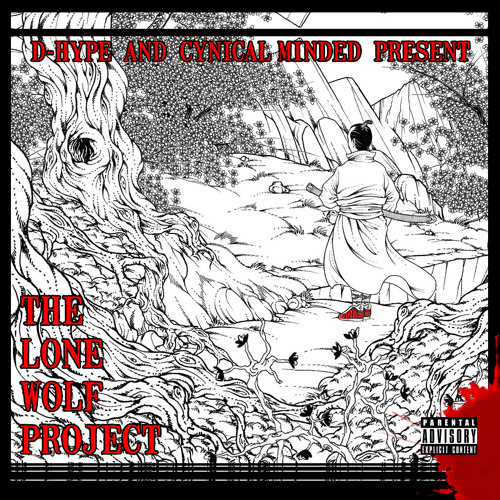 The Long awaited debut from Cynical Minded comes to light with the anticipated album "The Lone Wolf Project" entirely produced by D-Hype
A golden-age concept album, CM assumes the Lone Wolf alter ego and samples the classic 1980 samurai film Shogun Assassin (the same film sampled on GZA's
Liquid Swords
), and embarks on an epic journey of physical and inner battles. D-Hype provides the complex, cinematic beats, plus a colorful cast of over 15 hip-hop artists and vocalists.
Cynical Minded is the "general" of the DMV hip-hop group Four-In: "Aggressive, honest...raw hip hop", "minorities...on the fringes of society". From the outskirts of D.C. (Silver Spring, MD), 'Four-In' refers to their roots: Cynical Minded (El Salvador), Nemesis (Portugal), Oxlaw (Puerto Rico), and Outragis (Jamaica). One video ("War") + an explosive 2012 EP ("Rules of Engagement") + an impressive series of live shows, including SxSW and DC's historic Howard Theatre.
D-Hype is a composer, producer and music theorist from Silver Spring, MD.
LP Available:
"D-Hype and Cynical Minded Present: The Lone Wolf Project"