All I Got @PhilSwish Ft @Scolla313 & @choicegaines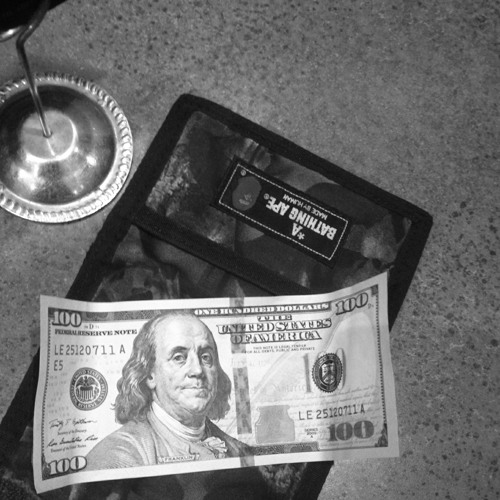 Artist Phil Swish teams up with Scolla and Creative Minds Coalition camp mate Choice Gaines to give his listeners another slice from his fourth coming project BLACK WOOL.

In just under 3 minutes artists Phil Swish, Scolla, & Choice Gaines take a break from their almost usual style of slick, yet intellectual lyricism to gloat a bit in their current & future success.

All I Got is simply a breath for each artist to address some things common to artists who are genuinely talented & relatable. Swish opens with confidence on how he is who he claims to be, one of the best. You're either with him or against him --- it's simple. Scolla, a Detroit, MI native as well, reminds anyone opposing him from the beginning to stand their ground and watch his progression. Choice Gaines, surprisingly only lends the hook yet seamlessly blends Swish & Scolla's messages.

All I Got is one of several tastes Phil Swish & The Creative Minds Coalition are giving their following in preview of Swish's project due this coming April, BLACK WOOL. So far, Phil Swish is doing a great job of showing the project's variance in style, yet cohesion. Swish is also giving his listeners a glimpse into his versatility.


With full-length tracks like "ASIC Flow II," the visual for "LAINE NOIR," and snippet for "Freedom," "Lo Flannel Weather" & now "All I Got" are a great balance to his more humble & relatable music. It's welcomed for an artist to 'talk his shit' for a minute, especially when their main goal is usually to use their lives lyrics to drop knowledge.
Phil Swish is an up & coming hip hop/rap/soul artist from Detroit, MI. He is currently 21 years old & has spent much of his time polishing his recording skills, not only as a wordsmith but a well rounded artist also. Swish has found his experiences presenting music independently very pleasing in the sense of being able to have full control over his creativity. 'The music is better for the people and the purpose it serves'. Just a paraphrase from the young emcee to describe his passion for the music.