@TTFGEnt @CSick_ & @ChapmanStudio "Startin Up" featuring @CyhiThePrynce "Startin Up"
Check out the single from new rap group TTFG featuring Good Musics own Cyhi Da Prince. It's a commercial appealed single with a banging beat and big hook. Lyrically not mindblowing but good delivery
I hate the use of autotune in rap verses
Great track for some radio run and bumping in the car stereo

Don't forget where you get the best indie music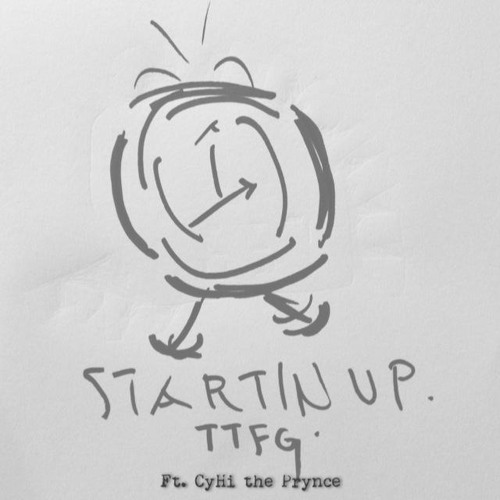 TTFG is a group of three members, AG, Spade, and Raytime. They released their first iTunes single about two years ago. They have performed in Missouri, Illinois, and Nebraska and are quickly gaining popularity on the westcoast. This is one of their most popular songs which features Cyhi Da Prynce of G.O.O.D Music, and is produced by Chicago's Superproducer C-Sick.
Twitter: @TTFGEnt