THE AMERICAN HIPHOPCRISY BY @Catcreek_AmMe PRODUCED BY @9thWonderMusic
This gets posted for the amazing title and 9th Wonder production alone.
I love when people still spit some real shit in hip hop. Some straight foundation boom bap beats
and some great delivery and clever rhymes. Loved the subject matter and the truth. Could have used a hook maybe some dj scratching throughout. But this is an amazing track
Don't forget where you get the best underground music Death Chamberz Music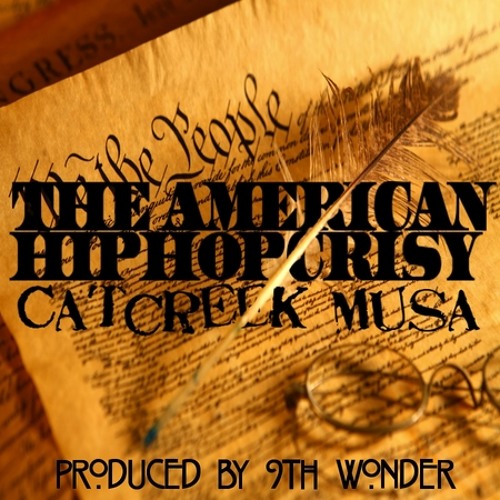 The American HipHopcrisy is a grand overview of the state of today's Hip Hop genre. The raw-griddiness of this 9th Wonder
production masterfully lays out the canvas while the artist (Catcreek Musa) vividly implodes bar after bar of conscious content about the hypocrisy in America and
Hip Hop and how the two marry. Not only Catcreek Musa talks about issues people wouldn't dare to "touch", he tackles them head on, in an attempt to wake up the people who have been lobbied to sleep by the Hidden Hand.
Catcreek Musa is from Greensboro, North Carolina (Home to the famous Woolworth Sit-In). Catcreek Musa is an ex-Rapper turned
Activist/Singer-Songwriter/Spoken Word Artist. The name Catcreek Musa derived from the artist's late grandfather's nickname and Musa I of Mali. Catcreek
Musa is Pan-African and studies Philanthropy