@PinqyRing Tackles Taboo Topic of Sexual Abuse In "Little Hearts"
Hip Hop has such power it's great when I see it being used as it should to change lives. This must be hard. As being raised by sisters and having mentored female MC's who have been through it. I kind of understand how difficult it must have been to create the song and put the memories into lyrics. What I appreciate is the musicality of the song. And the actual high level of rap on the track. Great delivery on the track.
I hope posts like this can help reach those who need to hear

Don't forget where you get the best indie music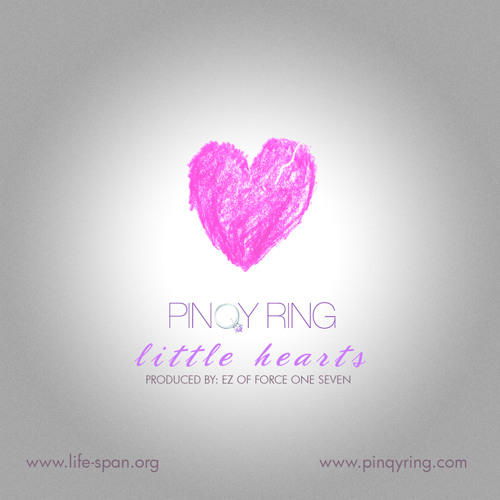 After finally unpacking some heavy heartache, Pinqy Ring is ready to be brave and share her story through song. Dealing with childhood sexual abuse in the church at the hands of two different men, her life veered off into a path of destruction. A car accident that left her in a coma made her realize she needed to straighten out.
Part of her "straightening out" involved undertaking the daunting task of facing what happened to her and finally dealing with it. After going through therapy on her own, she revealed her troubled past to her sister, mother, friends and family. Then, she decided the world needed to hear this story the best way she knew how to tell it - through song.
There are so many young girls and boys who are victims of childhood sexual abuse. Every two minutes someone is sexually assaulted. Talking about it is the first way to stop these tragedies from happening. Pinqy teamed up with
www.Life-Span.org
to help educate, create awareness, and get the much needed support even she still needs.
Sexual abuse and molestation is NOT okay. If anyone is touching you or making your feel uncomfortable, please tell someone and contact the police immediately!
#LittleHearts
Photo Shoot & Interview about Pinqy's Experience with Childhood Sexual Abuse, Overcoming Obstacles and Claiming Victories: