KING TRILL BETTER DAYS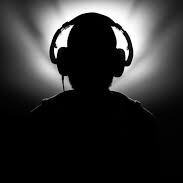 Better Days is the newest release from underground rapper King Trill. It will be featured on his debut album Operation Takeover. In the song, he takes a shot at the current state of Hip Hop and the declares himself "the new face" of the rap game. The song was produced by KT Majorway and also features upcoming R/B singer LaTiffany Ivory.
KING TRILL is an American rapper and the CEO of Elite Music Group . His new album "OPERATION TAKEOVER" is scheduled to drop by the end of 2014.
Politics, religion, and poverty are some of the topics you will here about when you listen to King Trill. Born and raised in Clarksdale MS, he overcame many obstacles in life to pursue his love of music. As a kid, he grew up around gangs, drug dealers, and a lot of violence in his neighborhood. So he started rapping as way to bring attention to some of the issues that he saw everyday. By the time he was a teenager, he had developed a strong buzz in the streets of his hometown. After moving to Dallas TX in 99, he began working behind the scenes with local artist from both cities. He soon created a label, EMG records, aimed to develop talents from both states. Since 2004, EMG records has sold over 20,000 units in the streets.
King Trill has been inspirational rapper throughout his career. He lyrics provide knowledge and empowerment for any listener. His new album Operation Takeover is one of the most highly anticipated releases of the year. He is being recognized as one of the hottest upcoming rappers in the underground market. He has been featured on several internet radio stations and media sites across the internet
SOCIAL SITES