@ArmaniofYork@MELLOWPANTHER Wild Wild West
Check out the new tune from Armani of York. Another proud post of great music from a local artists.
The beat is cool it's weird vibe not a typical beat. Some ok delivery on the track
Liked the whole vibe behind the track

Don't forget where you get the best indie music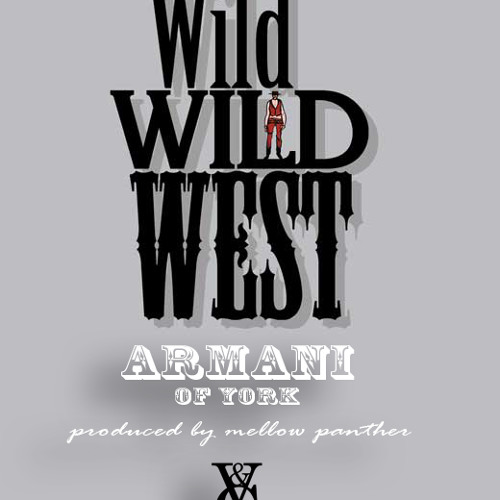 Wild Wild West by Armani of York. Production by Mellow Panther.
Courtesy Vinyl & Gold Records (2013).
Armani is threatening the Toronto Hip Hop throne in a big way - Drake is no longer safe. Below, are links to the new record 'Wild Wild West', produced by Team Sesh beatmaker Mellow Panther (who recently released his Instrumental EP 'Nocturnal Emission').
Armani is currently working on his new project 'Life, Birth, Death, Re-Birth'; a compilation of records which chronicles the tumultuous past year for Armani (he nearly died in a drunk driving accident, had his girlfriend move permanently to China, quit drinking and began studying Buddhism, Death & the Afterlife deeply).
About Armani: A product of multiple divorces, a failing public school system and an abrasive society, Armani has emerged from the Canadian Hip Hop scene with intense excitement from heads all over the world. His versatility on the microphone allows him to supply a diverse selection of music to a wide array of fans. Armani is looking to continue to build the staple record label, Vinyl & Gold, in Toronto, with hopes of securing a label venture when the time is right. Growth in the Toronto music scene is increasing exponentially, which is a very exciting notion for us, and hopefully for you as well. His full Biograhy can be read